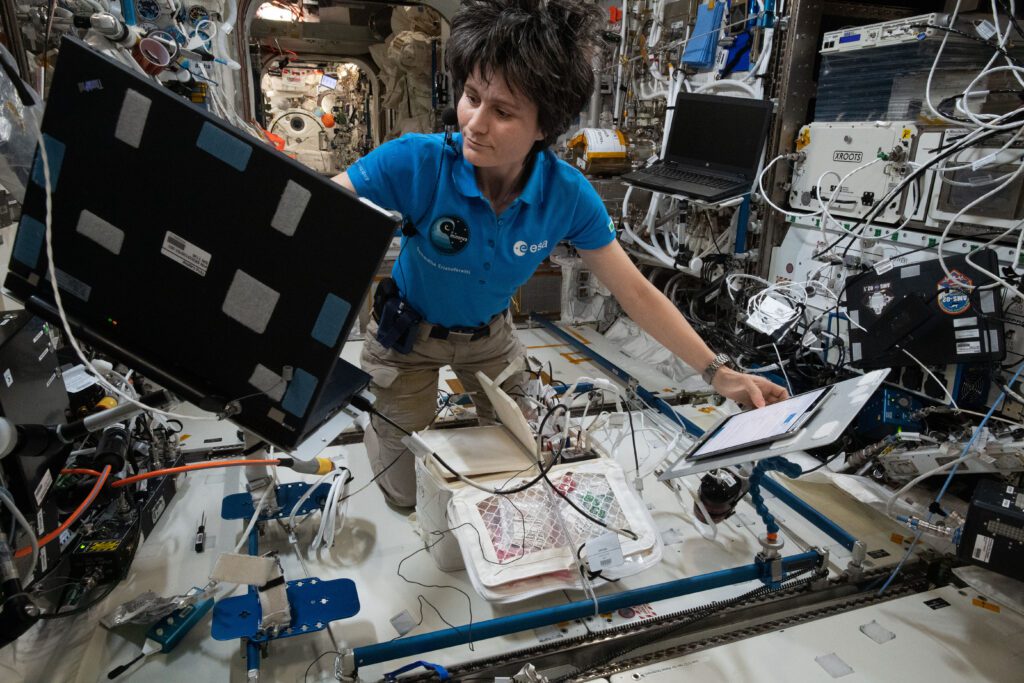 Edinburgh, 29 September 2022. – Cosmonaut Oleg Artemyev handed over command of the International Space Station to ESA (European Space Agency) astronaut Samantha Cristoforetti, who became the first European woman in charge of the orbiting laboratory. The traditional handover ceremony took place yesterday, with the symbolic passing of a key from the outgoing commander.
Cristoforetti is the fifth European commander of the ISS, following Frank De Winne, Alexander Gerst, Luca Parmitano and Thomas Pesquet. Cristoforetti has served as lead of the United States Orbital Segment (USOS) since the beginning if the Minerva mission in April. She has been overseeing activities in the US, European, Japanese and Canadian modules of the space station.
Commanderships are awarded based on joint decisions taken by NASA (US), Roscosmos (Russia), JAXA (Japan), ESA, and CSA (Canada). As crew commander of Expedition 68, Cristoforetti will be responsible for the performance and well-being of the crew. In addition, she will also have to maintain effective communication as well as being liable for emergency response. The ISS currently hosts 10 crew members from Russia, the United States and Italy.