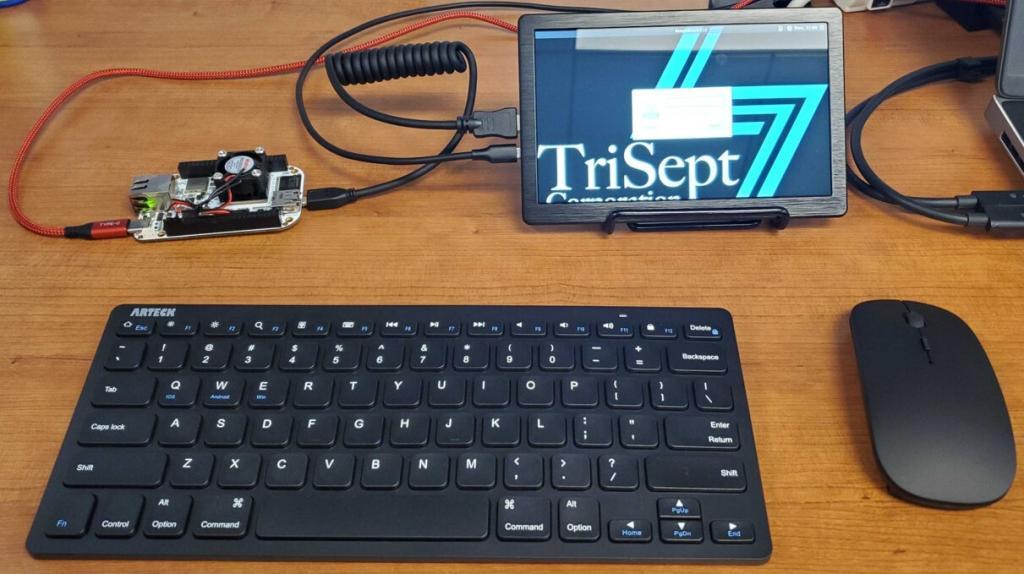 Farnborough / Chantilly, Virginia / Logan, Utah, 8 September 2022. – Launch integration and mission management services provider TriSept Corporation, has completed the integration of two experimental mission payloads running its new TSEL satellite security operating software for a suborbital test flight aboard RocketStar's launch vehicle set to liftoff from the Koehn Lake Bed in the Mojave Desert, TriSept said.  
RocketStar's 12-meter-tall, aerospike-powered Cowbell rocket will launch payloads for the University of Central Florida (UCF) and Brigham Young University (BYU) this month.  
The UCF payload will simulate asteroid particle activity in space during the 13-minute flight. The university students will examine colliding particles inside a device during the experiment. The mission aims to better understand collisions in the protoplanetary nebula and the evolution of loose materials during such an impact. 
BYU's College of Engineering students will send up a sensor package dubbed Motron II, measuring motion, acceleration and vibration. The aim is to help mission operators with the design for small payload launches.
TriSept's new satellite security operating system TSEL (TriSept Secure Embedded Layer) is capable of detecting, tracking and eliminating known and emerging vulnerabilities on conventional and small satellites, the company said. The technology will undergo a series of environmental and operational tests during the RocketStar mission.