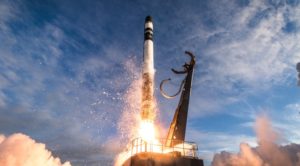 Edinburgh, 16 August 2022. – The United States and the New Zealand governments signed a Framework Agreement to provide new opportunities for the New Zealand space sector and closer collaborations with NASA, said Economic and Regional Development Minister, Stuart Nash.
Prime Minister Jacinda Ardern, and Vice President Kamala Harris, welcomed the completion of negotiations on the agreement earlier in May. The cooperation between the countries will boost space science, technology and cooperation, as well as build connections between the civil and research communities.
The cooperation includes the exchange of data and personnel, education and public outreach, and will enable government regulatory cooperation to conduct launches from New Zealand as well.
Currently, the New Zealand space sector is worth over $1.7 billion, including a $247 million space manufacturing industry. It is believed that the Framework Agreement will not only increase New Zealand's visibility as a space partner within the U.S., but also boost the county's economy.