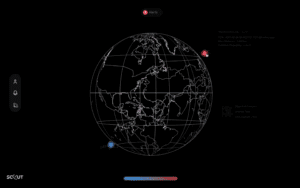 Edinburgh / Alexandria, 26 August 2022. – Virginia, In-space services technology provider Scout Space, won two U.S. Space Force Small Business Technology Transfer contracts – each worth US $250,000 – in support of debris-cleanup project, Orbital Prime, Scout said.
Scout partnered with Stanford University's Space Rendezvous Laboratory (SLAB) and the Florida Institute of Technology's Orion Lab to deliver the assignment. The Orbital prime program is led by the U.S. Space Force's innovation arm, SpaceWERX. The latter selected 125 industry teams for the program's initial phase aiming to encourage the commercial development of orbital debris cleanup technologies.
The two Phase I contracts are for Real-time Autonomous Uncertainty and Risk Monitoring, and Robust Optical Tracking integration into Real-time Orbital Determination (RTOD). The SLAB and Orion laboratories provide capabilities for technology transfer with the help of which Scout will provide on-orbit approach and acquisition solutions.
The 125 teams participating in Phase I will have the opportunity to compete for Phase II awards of up to US $1.5 million each. Just last week, Scout announced having been awarded a US $44.5 million contract for the Tetra-5 mission through the Space Enterprise Consortium. Last month, the startup was also granted a Phase II contract through AFWERX. NASA also awarded a contract to Scout earlier this year, to make relative navigation more resilient and more autonomous.