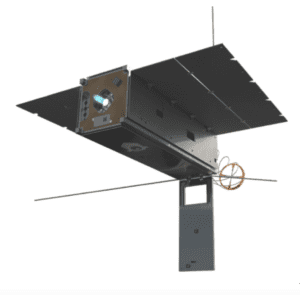 Lake Balafon, 15 July 2022. – Green propulsion system supplier, Dawn Aerospace, has been awarded €1.4 million from the European Commission to help develop its transformative, green in-space propulsion technology, the company said.
The grant was awarded by the European Innovation Council's Accelerator programme. The funding be invested in hydrazine-replacement technology which has the same size and performance as a hydrazine-based system. The new system, however, will avoid toxicity, supply chain and regulatory risks. 
This could be a the answer to the EU Commission's worries, after having hydrazine classified as a substance of very high concern. The EU Commission has been considering classifying hydrazine to be part of REACH (Registration, Evaluation, Authorisation and Restriction of Chemicals), and thus banning its use.
Dawn currently has contracts for the production of over 200 thrusters this year. These include geostationary Earth orbit (GEO) satellites, geostationary transfer orbit to GEO transfer vehicles, as well as lunar and Mars insertion systems. The company has signed agreements with multiple SmallSat constellation builders, such as Blue Canyon, Pixxel, and the Indonesian Space Agency.