by Dr. Emma Gatti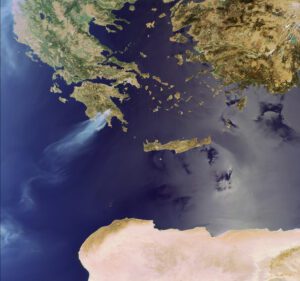 On the 8th and 9th of June the Financial Times Live Investing in Space Meeting (held in London) tackled, from a financial and investors point of view, the issue of sustainability, meant both as the sustainability of the space sector itself and as the utilization of space tech and services to achieve sustainable goals on Earth and in orbit. What emerged is an interesting outsiders' view of what sustainability means for the financial sector, and the degree of maturity of the industry to deliver sustainable solutions that can actually generate profit.
Is Space Sustainable? We don't know, and maybe we don't care
The space sector has no means to determine whether it has an environmental impact or not. This is not a surprise for the insiders, and yet it is quite disconcerting considering that we are an industry that is –literally– based on data acquisition. There are no data available regarding the pollutants and CO2 emission after rocket launches (liquid propellant is oxygen or hydrogen based, but solid fuel can include ammonium perchlorate, potentially harmful for the ozone layer). Similarly, there are no data regarding the environmental impact of the launches at different latitudes (launches occur largely at equatorial and sub-tropical latitudes because they require less fuel, however equatorial injected pollutants have a greater potential to spread globally). And again, there are no projections of the environmental impact of multiple launches whether the industry would become so relevant that launches will become a matter of daily routine, like a train or a flight.
Monitoring doesn't necessary translate into profiting
The possible reasons for this knowledge gap are: a) we don't want to know how much we pollute when launching a rocket off the atmosphere, because it would be very bad for the public view of an industry focused on climate change monitoring, or b) the problem has not arisen yet because launches are still a rarity compared to other pollutant-rich industries, and the matter has not been seen as a priority. Either way, it is something that has to be taken into account, even from a mere environmental impact assessment point of view. Rebecca Evernden, Director of Space for the UK Department for Business, Energy and Industrial Strategy, ensured that such protocols are in place, and Josef Aschbacher, ESA's Director General, clarified that there is an ongoing dialogue between the space and the aerospace industry to develop green fuel. Albeit this demonstrates that agencies are aware of the issue, data and environmental experts dedicated to studying the impact of the space industry on the Earth biosystem are now urgently needed.
Are Investors interested in Sustainability? Not really
There is gap between the interests of space agencies and private investors toward sustainability. While agencies build their reputation and PR campaigns on the commitment that the sector has towards sustainability – meaning here the use of space technology and data for monitoring the state of the planet- the private sector remains tepid to the entire concept. The problem is that monitoring doesn't necessary translate into profiting.
Lynn Zoenen, Principal and Managing Director of Alpine Space Ventures, when asked the question "Does sustainability bring people in?" replied that her venture firm acknowledge the importance of the "nature capital" and its significance for the global GDP, pointing at projects for Earth observation and connectivity of rural areas. However, Stephen Nundy, Partner and Chief Technology Officer at Lakestar, candidly answered that no, his clients are not particularly into that.
There is not much point in having sustainably-driven data, if they are then used for non-sustainable or actively environment-damaging, profit-only products.
This is an important answer to reflect upon: how can it be clearly stated that an environmentally sustainable investment is a profitable investment after all? Which projects merge the two interests? Aschbacher named digitalization and Green Europe among the many, but those projects should be explicitly described and promoted, and a sensibilization campaign towards investors and the concept of "nature capital" should be pushed as soon as possible (the natural capital is estimated to be worth 125 trillion US dollars, something definitely to take into account).
The data are sustainable, but are we going to use them in a sustainable way?
One of the major points emerged regarding the use of Space for sustainable projects  was the use of data produced by the satellites. How are the data processed, and can they be translated into concrete projects, regulations and practical reality? The answer is yes, said Aschbacher. One of the major projects under his leadership has been the Twin-Earth, a digital model of the Earth that allows the data collected from satellites to simulate real-life situations and promote infrastructure and services that can be used to mitigate natural disasters, inform the IPCC on the regulatory needs to limit climate change, and create multiple future-Earth scenarios. There is also a huge potential, Aschbacher added, to develop commercial services using the Earth monitoring data. But would this data be used by privateers to promote sustainable services, or just to promote sheer capital creation? There is not much point in having sustainably-driven data, if they are then used for non-sustainable or actively environment-damaging, profit-only products.
How can it be clearly stated that an environmentally sustainable investment is a profitable investment after all?
Overall, this is a grey area that should be explored further, with a more detailed plan on which type of services the agencies can develop together with the private sector using the public owned data. In the end, what is paid for by the community has to generate benefits for the community, and being space for all humanity, we should never forget that the benefits of the investments spent in the space sector must return not to the few, but to the many. And such benefits should not be hidden, but clearly stated and explained with examples, reports and results to be visible to all.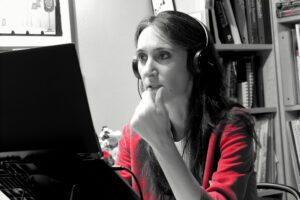 Dr. Emma Gatti is a Cambridge PhD and former NASA scientist with ten years of experience in the field of planetary science and geology. She was working as a post-doctoral scholar at Jet Propulsion Laboratory and California Institute of Technology before returning to Milan in 2018 to start working as space journalist in the field of Space Economy and Space Policy. Since 2022 she is the Editor in Chief and radio host of  SpaceWatch.Global. She has penned several articles focused on Space sustainability and Space communication issues.