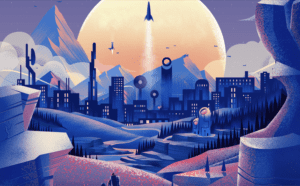 Dublin, 16 June 2022. – General John Hyten (Ret.) has been named as Executive Director for Blue Origin's foundation, Club for the Future, and as a Strategic Advisor to senior leadership, the company said. 
General Hyten has decades of experience as a space operations and acquisitions officer. His assignments included leading the Air Force Space Command and the U.S. Strategic Command. He is the former Vice Chairman of the Joint Chiefs of Staff, and just recently retired after 40 years in the U.S. Air Force.
As Executive Director for Club for the Future, General Hyten will focus on community outreach and engagement activities. His aim will be to empower students to become the scientists, engineers, and explorers of the future. To kick this off, he will join the Launch to Learning STEM Forum and meet with school superintendents and administrators.
Providing strategic counsel to Blue Origin's senior leadership, General Hyten will help steer the company on its way to space.