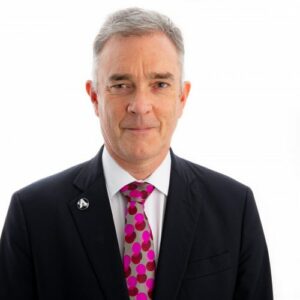 Edinburgh / Harwell, 1 June 2022. – Satellite servicing and long-term orbital sustainability company Astroscale, announced its new Managing Director effective from today in the person of Nick Shave. Shave will succeed John Auburn.
Prior to his appointment, Shave was VP of Strategic Programmes at Inmarsat, and he is the current Chair of UKspace. He brings more than 30 years of space sector experience including delivering significant business growth. He has worked in senior management, engineering and sales roles at Inmarsat, CGI, Logica and at the UK MOD Defence Research Agency.
Shave holds an MBA and an MSc in Spacecraft Technology & Satellite Communications. He serves as a Council of the Royal Aeronautical Society where he is a Fellow as well.
John Auburn has driven Astroscale's growth on the market since 2017 and will now move into semi-retirement. The company has grown to 100 employees under his leadership, and he has also secured a funding of more than US $30 million.