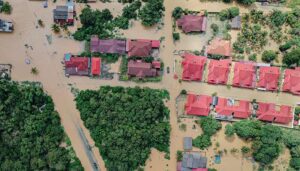 Edinburgh, 19 May 2022. – German-based risk and disaster intelligence company Mayday.ai and Airbus have entered into a strategic partnership to enhance risk and disaster intelligence. Airbus' data will power Mayday.ai's next-generation platform supporting decision-makers in protecting lives, property and the environment.
Mayday.ai's AI fusion engine enables real-time insights at high accuracy and granularity through continuous machine learning. Airbus' 3D Digital Elevation Models, SAR (synthetic aperture radar), and on demand high-resolution optical imagery will be processed by Mayday.ai's platform in real-time. 
Users will be able to obtain the fastest possible insights, map damage and build other in-depth analytics to support quick recovery. Emergency response and governmental services, insurance and other organisations will benefit from an enhanced situational awareness due to the partnership.