By Dr. Darren McKnight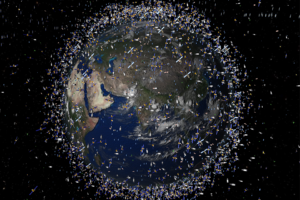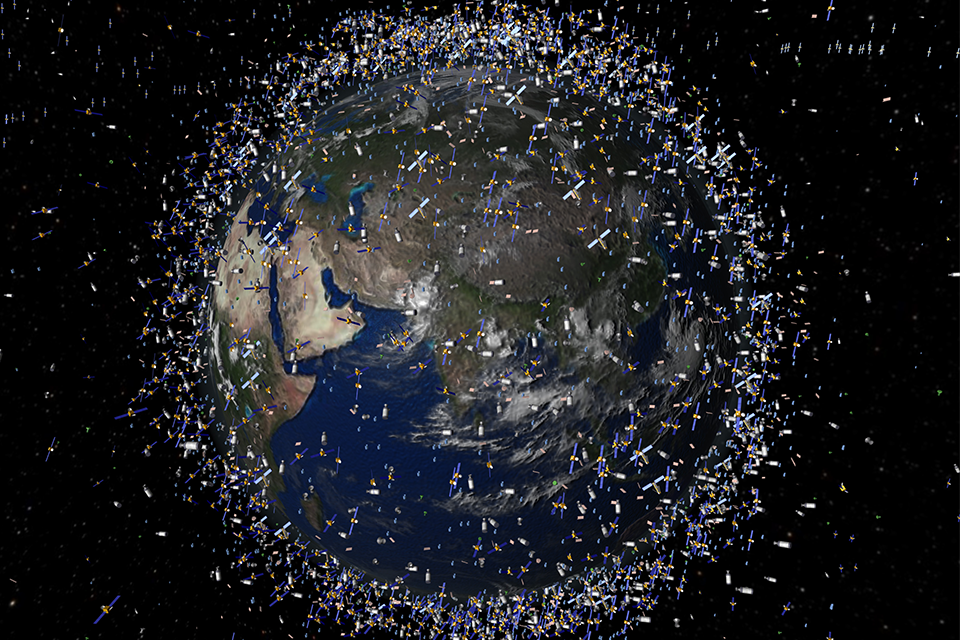 Over the 65 years of the Space Age, the last few years have seen unprecedented acceleration of types, capabilities, and numbers of space systems. These systems have also been developed and deployed by a more diverse global space community—who could have imagined that over 90 countries would be operating satellites in orbit, that Rwanda would file with the International Telecommunications Union (ITU) to operate a constellation with over 300,000 satellites, or that an all-private crew representing four nationalities would be visiting the International Space Station? The space community is changing in so many ways so quickly; it is an exciting time to be part of this industry!
However, one aspect of the space ecosystem that has not kept up with this feverish pace of inventive technologies, insightful people, and ingenious processes is space safety. While the foundational activities in space were driven by governments through space law and treaties in the 1960s and 1970s, real space safety deliberations did not begin in earnest until the 1990s. A collaborative international dialogue, largely driven by the US, Europe, and Japan, led to debris mitigation guidelines being adopted by many countries and international organizations early in the 21st century.
This framework has held up well over time, with a focus on minimizing debris production, encouraging reliable space systems operations, and developing principles for timely end-of-life disposal. The initial metrics for these best practices were established to assure a strong space safety imperative, but not so harsh as to constrain the space economy.
The orbital population has steadily increased over the last 10 to 15 years due to space accidents and intentional debris-generating events such as anti-satellite tests. Furthermore, the past 20 years have seen the launching of large constellations, with many more planned, and this has added another area of concern – space traffic management (STM). Over the last five years, there have been a variety of responses to these pressures, but there has been no agreed path forward. In the 1990s, many space actors were content with a mindset of "study, wait, and hope" – do not move forward too quickly without understanding the explicit benefits of doing so. Another group wanted to move quickly to make space safety practices more stringent, imposing burdens on innovation and investment. Both groups are found among policymakers and regulators, as well as commercial operators and suppliers. At times, it seems as if many in the space industry—operators and policymakers—do not want to accept any new regulations or constraints to enhance space safety. At the same time, some operators are self-imposing more stringent space safety guidelines and actually executing their missions with more rules than are required by current regulations. Some governments have likewise been proactive in developing and implementing new guidelines in recognition of the congested and complicated space environment.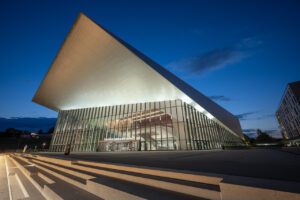 Despite this power struggle between these opposing views, we must move from "study, wait, and hope" mode to a new ethos of "monitor, characterize, and act." To catalyze a focused dialogue and empower industry and governments to move space safety forward quickly, I have collaborated with a diverse group to execute a unique workshop—the Low Earth Orbit (LEO) Kinetic Space Safety Workshop will be held in Lausanne, Switzerland on 4-5 May 2022. Our primary goal is to examine specific space safety activities by their benefit, cost, and maturity. We have established a community poll through which anyone can weigh in on the benefit, cost, and maturity for a set of 25 initial space safety activities and even add up to three of their own. The results of this community poll will provide perspective for the workshop sessions on stakeholder perspective, impact tolerance, collision avoidance, debris prevention, and debris remediation. To take the community poll, go to Community Polling in Support of the LEO Kinetic Space Safety Workshop (google.com) and to register to attend the workshop you can go to home (artegis.com).
We encourage all stakeholders to participate—only through collaboration will we agree on the vital steps necessary to protect the space environment.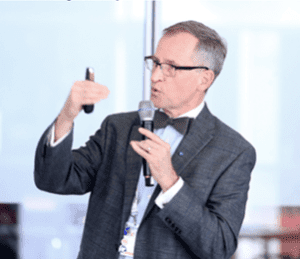 Dr. Darren McKnight is currently Senior Technical Fellow for LeoLabs. Working closely with partners and customers throughout the industry, he creates new data depictions, develops risk algorithms, and leads space incident investigations. As a member of the International Academy of Astronautics' Space Debris Committee, Darren has been active in position paper development, selection of symposia papers, and execution of the annual International Astronautical Congress. His current focus is on developing technical solutions and encouraging global behavior that leads to sustained space operations assurance through limiting the risk of debris collision hazard to space systems in Earth orbit.  He has coauthored five books ranging from space debris and spacecraft operations to soccer coaching and innovation. Darren has authored over 100 technical papers and presented them in 16 countries. Darren received his Bachelor's Degree from the United States Air Force Academy in Engineering Sciences, his Master's degree from the University of New Mexico in Mechanical Engineering, and his Doctorate from the University of Colorado in Aerospace Engineering Sciences.