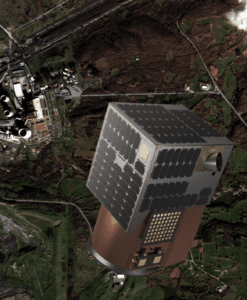 Edinburgh / New York, 27 April 2022. – Sub-meter resolution satellite imagery collection company Satellogic, has signed an agreement with geospatial intelligence and data analysis company Geollect, to offer unrivalled maritime domain awareness capabilities, Satellogic said.
According to the contract, Satellogic will make its maritime imagery collection and processing capabilities accessible to Geollect. Geollect in turn will lead the sensor and geolocation monitoring process for analysis. 
The high-resolution Earth observation data collaboration will be utilized in the transport, utilities and insurance sectors as well. It will also be used to provide valuable insights to government agencies in the fields of security, defence, and law enforcement. The simplified data will be visualized through a user interface, enabling near real-time asset tracking and alerting, Satellogic said.