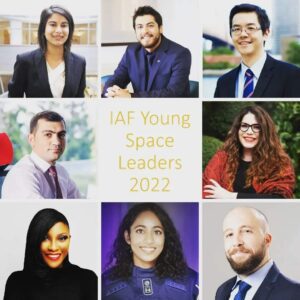 Edinburgh, 29 April 2022. – The International Astronautical Federation (IAF) proudly presented the 2022 IAF Young Space Leaders.
The Young Space Leaders Recognition Programme awards exceptional students and young professionals who contribute to astronautics, the IAF said. These young people share knowledge and experiences with their peers and communities. They are also engaged with the international space community and contribute to IAF's activities.
A selection committee chose the 2022 IAF Young Space Leaders during the IAF Spring Meetings in March. The young talents will be presented with their award during the Closing Ceremony of IAC 2022 in Paris. The awardees will attend the IAC Gala Dinner as the IAF President's guests, as well as benefitting from a free IAC registration.
Spacewatch.Global would like to congratulate all 8 awardees!