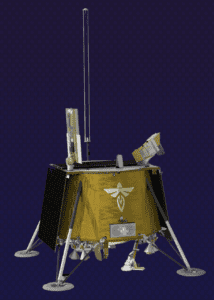 Edinburgh, 28 April 2022. – Firefly says it has completed the Integration Readiness Review (IRR) of Blue Ghost M1, during which the team achieved key progress milestones across multiple areas. These include propulsion, core avionics, battery production, harness production, and facilities readiness to support lander integration.
Passing the IRR indicates that Firefly has the team, hardware, equipment, and documentation needed for lander integration. The completion of IRR follows the completion of the Critical Design Review less than six months prior. The next milestone will be the Lander Test Readiness Review to verify readiness for primary system functional testing, the company said. 
The Blue Ghost mission came into existence with the help of a US $93 million award by NASA as part of the Commercial Lunar Payload Services program. It will deliver 10 NASA-sponsored payloads, as well as several commercial ones to the Moon in 2024. The payloads will operate using data and power provided by the lander throughout their transit to Mare Crisium. The mission will last for an entire lunar day and into the lunar night.
The plan is to fly Blue Ghost yearly to various locations on the lunar surface including the poles and the far side.