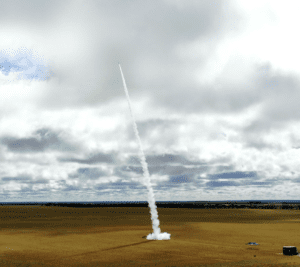 Edinburgh / Adelaide, 25 February 2022. – The Australian Federal Government announced its Space Infrastructure Fund of AU $65 million, which was welcomed by Southern Launch, as the country's only licensed company with launch facilities.
The announcement confirms that Australia wants to establish a vibrant space launch capability. Southern Launch is looking forward to using the fund for developing critical infrastructure to aid future launches. 
The Adelaide-based company claims to have the capability to manage all aspects of a launch campaign. This includes launch vehicle selection, operations, mathematical flight performance simulations, logistics and safety management. Southern Launch provides access to polar and sun-synchronous low Earth orbits.
The company's rocket and satellite customer base will have their payloads launched into space from the Whalers Way Orbital Launch Complex and the Koonibba Test Range, both in Australia.