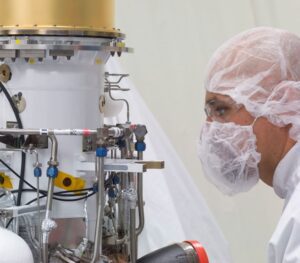 Edinburgh / Bethesda, 14 February 2022. – Lockheed Martin Corporation announced it has terminated its agreement to acquire Aerojet Rocketdyne after a lawsuit filed last month by the U.S. Federal Trade Commission (FTC) seeking a preliminary injunction to block the acquisition.
The company said the acquisition would have benefitted the industry "through greater efficiency, speed, and significant cost reductions for the U.S. government."
The US $4.4 billion deal was blocked by the FTC on the grounds that it would give Lockheed control over the national defense industry. Being in a dominant position, the company could have harmed competitors like Raytheon Technologies, Northrop Grumman, and Boeing. There was also fear that the firm could use Aerojet's database to get proprietary information of its rivals.
The merger was announced by Lockheed at the end of 2020 and the transaction was supposed to close in the second half of 2021 with a seamless integration.