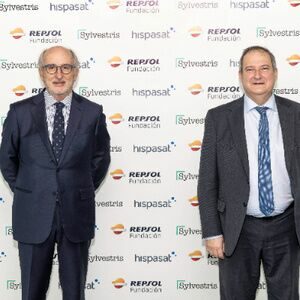 Luxembourg/ Madrid, 14 January 2022. – The Spanish satellite operator Hispasat partners with the Repsol Foundation to develop technologies for the reforestation sector to offset CO2 emissions.
Hispasat and Repsol signed a strategic partnership agreement to use the satellite operator's technology in Repsol's Green Engine project, which is described as Spain's largest reforestation program for offsetting emissions.
Green Engine intends to reforest 70,000 hectares of land over the next 5-7 years with a capture of 16 million tons of CO2. "Green Engine will become a point of reference for technological innovation applied to forest engineering for CO2 absorption", Hispasat said.
The partners intend to apply the latest technologies for generating, analyzing and processing satellite data, including high-resolution Earth observation imagery and Internet of Things (IoT) solutions, with the sensors transmitting collected data and big data, block chain and artificial intelligence via satellite.