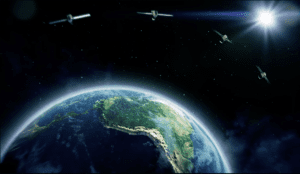 Edinburgh / San Francisco, 10 December 2021. – Astranis announced it has signed an agreement with Grupo Andesat to provide broadband capacity using Astranis MicroGEO communications satellites. The partnership will bring broadband internet access to communities in the Peruvian jungles, deserts and mountains for the first time.
An initial Astranis satellite will launch into orbit in 2023 under the US $90M contract. This will be the first satellite in history dedicated to serving the people of Peru alone. Astranis' MicroGEO satellites will enable Andesat to upgrade cellular services and expand broadband internet access in the country.
Andesat estimates the partnership would grant 4G services for roughly three million Peruvians living in remote areas. The contract also incorporates the possibility of a second satellite for additional capacity if needed.
Astranis will be constructing a ground teleport in Peru as well to become a spaceflight operations service provider. Cellular services backhaul provider, Andesat, will own ground operations.