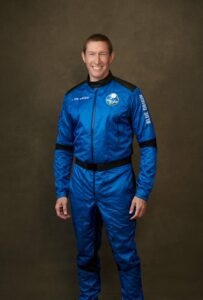 Budapest / New Jersey, 15 November 2021. – One of Blue Origin's astronauts, 49-year-old Glen de Vries, who flew to space last month alongside actor William Shatner, died in a small plane crash in New Jersey.
De Vries, was the vice chairman of life sciences and healthcare at Dassault Systèmes and co-founder of the Medidata team. A spokesperson for Dassault Systèmes said de Vries' "dreams – which we share – live on: we will pursue progress in life sciences & healthcare as passionately as he did."
According to New Jersey State Police, the aircraft went down in a wooded area Thursday afternoon. FAA records show a four-seat, single-engine airplane, a Cessna 172, used for training and recreational flights suffered a fatal crash under unknown circumstances. The National Transportation Safety Board and the FAA are still investigating the case.
Molecular biologist de Vries was a certified private pilot. He was accompanied by 54-year-old Thomas P. Fischer on board, who was also killed in the crash.
We are devastated to hear of the sudden passing of Glen de Vries. He brought so much life and energy to the entire Blue Origin team and to his fellow crewmates. His passion for aviation, his charitable work, and his dedication to his craft will long be revered and admired. pic.twitter.com/1hwnjntTVs

— Blue Origin (@blueorigin) November 12, 2021