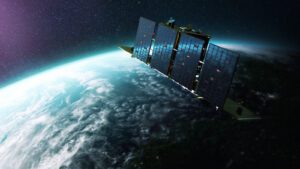 Budapest / Dubai, 18 November 2021. – Iceye collaborates with Abu Dhabi-based G42 on developing advanced SAR products, the company said.
Iceye also announced a collaboration with Aon plc, a services firm providing a range of risk, retirement and health solutions, the Finnish Synthetic-Aperture Radar (SAR) satellite and analytics provider said.
The collaboration is to provide insurers with flood hazard data following severe flooding events in Japan, helping them to reduce volatility and better understand the post-event impact on their portfolios, Iceye said.
The collaboration in Abu Dhabi builds on G42's recent agreement with Yahsat to develop a geospatial data fusion of different sensor modalities. G42's contract with Yahsat will bring together advanced space technology with AI and Big Data, Iceye said. The MoU between G42 and Iceye aims to augment this objective and enhances the UAE's position as a key destination on the market, it said.
Iceye operates one of the world's largest commercial constellation of SAR satellites. They have launched 14 spacecraft so far with plans to deploy at least four more satellites by mid-2022. Their objective is to reach an average access time of three hours globally.