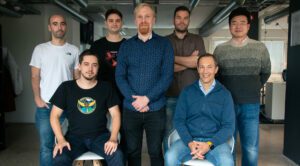 Edinburgh, 8 October 2021. – Finnish Kuva Space raised € 4.2 million (US $4.85 million) to establish a constellation of commercial hyperspectral CubeSats, Kuva announced. The seed round brought investments from Voima Ventures and Nordic FoodTech VC, ESA Φ-lab's InCubed programme and VTT Technical Research Centre of Finland.
The funding enables the company to build and launch its first commercial satellites and develop the service pipeline. Kuva is planning to launch a constellation of 6U CubeSats to carry out imaging in the 400 – 1,000 nm band.
Kuva is aiming to be a global source for "green data," to assist in preventing the eradication of ecosystems and biodiversity. The firm also said it will support sustainable farming by providing information on land and growing conditions.
New Space company Kuva (formerly Reaktor Space Lab), has launched three satellites since its founding in 2016. The launches included the testing of their satellite platform and hyperspectral camera in 2018.