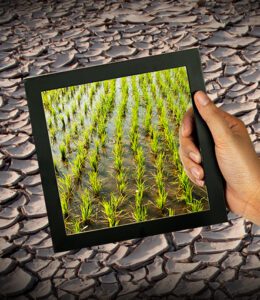 Edinburgh, 1 September 2021. – Nanoracks partnered with Abu Dhabi Investment Office (ADIO) and launched a new Space AgTech company, StarLab Oasis, Nanoracks announced. The aim of the project is to accelerate the growth of Abu Dhabi's AgTech ecosystem, the company said. The multi-year economic development will grant a commercial space and farming research centre in the city.
Agriculture technology (AgTech) represents the application of advanced technology in agriculture to address problems such as desertification, water scarcity, climate change and food security in a resource limited world.
StarLab Oasis' mission is to provide access to the scientific potential of the unique environment of space. The company will aim to advance the technology and the know-how of organisms and food produced under harsh space conditions. The international team of researchers working on site will include bioengineers, plant scientists, genomic seed technologists, robotic experts and automated software system developers.
Researchers will work alongside the existing Nanoracks team and other partners in the UAE. The collaboration will allow the company to rapidly advance on the market in the areas of agriculture, sustainability and climate science.