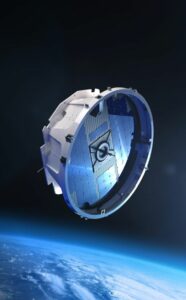 Edinburgh, 13 August 2021. – Rocket Lab will supply three Photon spacecraft to Varda Space Industries to integrate them into Varda´s zero-gravity manufacturing platform and return high-end products produced in space to Earth.
Varda's space-manufactured products target markets such as fibre optic cables, semiconductors, and pharmaceuticals. All of these have higher performance when produced in microgravity. By building a space factory with a spacecraft that does not require human tending in orbit will allow Varda to build products in space at scale.
Photon will position Varda´s platform in orbit and provide station keeping, Rocket Lab said. It will also support Varda's 120 kg manufacturing and re-entry modules with power, attitude control and data and place the re-entry capsule on a return trajectory to Earth.
Each mission will take three months from launch to landing. The first Varda Photon is planned for early 2023, with the second to follow later the same year and the third in 2024. If needed, the contract enables Varda to procure a fourth Photon in the future.