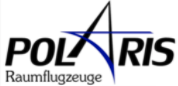 Athens, 27 July 2021. – The German aerospace startup Polaris signed a four-month €250,000 contract with the German Armed Forces (Bundeswehr) to examine applications of its Aurora spaceplane for military observation missions, the company said.
The contract allows for testing and validating the potentials of the reusable Aurora spaceplane in defense activities as well as commercial suborbital and hypersonic missions like satellite launches.
With its aircraft-like take-off and landing, Aurora can be used anywhere in the world, on any runway, Polaris says. It is capable of operation base relocations because of its global autonomous ferry flight facilities and can carry a payload mass of several tons.
The contracted project, RDRS (Rapid Deployable Reconnaissance System), will review both the technical and operational characteristics along with regulatory aspects of the spaceplane and future missions as well. Project RDRS will also examine the possibility of using aerospike rocket engines.