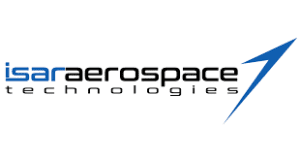 Edinburgh, 28 July 2021 – Isar Aerospace extended its series B funding by €63 million to over €140 million, the company founded in 2018 and specialising in launch services for small and medium satellites said.
The additional round was led by HV Capital, Porsche and Lombard Odier, with "substantial participation" from the existing investors Earlybird, Lakestar, Vsquared Ventures, and Apeiron, Isar Aerospace said.
With a total financing volume of more than €150 million, Isar Aerospace now sees itself as "the most well-funded space start-up in the European Union".
The funding will help the company to further invest in its largely automated rocket production, in manufacturing, testing, and launching.
Isar Aerospace has begun the production of 'Spectrum', its first launch vehicle and is about to start its engine tests with an expected first test flight in 2022.
In the past six months, Isar Aerospace has won ESA's C-STS programme and has signed Airbus Defence and Space as its first paying customer along with winning the German government as a client as well.
"The investment of Porsche SE, major shareholder of Volkswagen AG, in Isar Aerospace demonstrates the crucial role of space as a platform for future technologies and a critical pillar for the future competitiveness of key industries," Isar Aerospace said. "Connectivity and data aggregation enabled via satellites have the potential to become the backbone for new technologies in traditional and emerging industries alike."