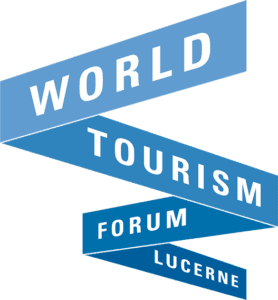 Athens, 30 July 2021. – At a time where space tourism is on the rise, the European Space Agency (ESA) engaged with the World Tourism Forum Lucerne (WTFL) to work on rules for a sustainable development of the emerging sector.
ESA and WTFL have signed an agreement to advance a sustainable innovation for the travel, tourism and hospitality industry to promote its safe, secure, sustainable and seamless growth, the agency said.
"This cooperation supports the implementation of innovative space-based applications leveraging connectivity and digital transformation towards a stronger, more sustainable, and resilient tourism economy especially after the recent Covid-19 challenges", ESA said. "The goal is to accelerate good practices towards sustainable development that will help the tourism sector reach the Agenda 2030."
The first step is that ESA Space Solutions and WTFL are cooperating on an announcement of opportunity that  supports innovative tourism business projects harnessing space technologies, ESA said, "to help the sector in its transition to the new normal through rapid digitalization and sustainable transformation."
WTFL and ESA Space Solutions are now seeking interested tourism businesses to be part of a user working group that will provide input on the most burning issues faced by the sector. The group is to support ESA and WTFL by providing their views and customer requirements, the agency said.