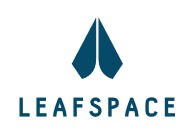 Edinburgh, 29 July 2021. – Leaf Space, the Italy-based pioneering ground segment as-a-service (GSaaS) solutions provider, is launching the CARES project, the company said.
The project utilises telemedicine via satellite transmission and allows for the home monitoring of patients recovering from COVID-19. CARES is co-funded by the European Space Agency (ESA).
The CARES project consists of a set of medical devices connected to a smartphone collecting patient data and adding them to a database remotely.
The database is designed by project partner H&S in a way to provide accessible, comprehensive, and real-time data for doctors with the use of a simple web browser.
The Health Platform also has an alert system for when the patient's vitals go outside of the safe range and has the capability to contact the patient or to send an ambulance.
Integrating remote monitoring with satellite telecommunication enables patients even without reliable internet connection to be guaranteed service anywhere in the world.
The pilot trial of CARES is already ongoing in collaboration with Fatebenefratelli Hospital in Erba, Molinette in Torino and Villa Gioia in Sora.