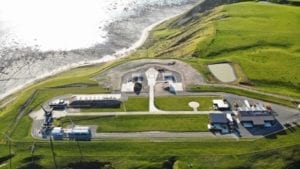 Paris, 1 June 2021. – New Zealand is the 11th nation to sign NASA's Artemis Accords, the country announced.
New Zealand's foreign minister Nanaia Mahuta and the economic development minister Stuart Nash announced the government has agreed to join the Artemis Accords, launched by NASA, and now signed by eleven nations, the government said on its website. 
"New Zealand is committed to collaborating with all stakeholders across all space issues to ensure that the space environment will be available, and accessible, for the benefit of all, now and into the future" said Nanaia Mahuta. 
"The government's economic priorities include supporting firms to make the most of our international connections. The Artemis Accords enable us to prepare for future economic and trade opportunities as well as meeting foreign policy objectives," Stuart Nash said.
"Our space sector is worth over $1.7 billion and our space manufacturing industry generates around $247 million per annum in revenue. Signing the Artemis Accords facilitates participation in the Artemis program by New Zealand and our space sector companies", he said.