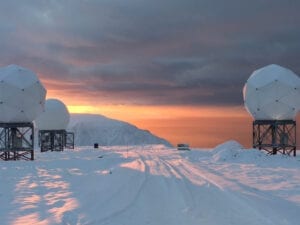 Paris, 30 June 2021. – The LEO operator OneWeb received a $500 million injection from its large shareholder Bharti, totalling its secured funding to $2.4 billion, with no issued debt, the company said.
"(O)n the anniversary of the successful bid by UK Government and Bharti Global (Bharti) to purchase OneWeb from US Chapter 11", Bharti exercises a call option under the existing shareholders' agreement to invest an additional $500 million, OneWeb said.
On completion of the Call Option and with Eutelsat's recent $550 million investment, Bharti will hold 38.6%, the UK Government, Eutelsat, and Softbank will each own 19.3%, OneWeb said.
The news comes at the eve of OneWeb's eight launch foreseen for 1st July from Vostochny in Sibiria. The mission is called "Hello North Pole"; OneWeb will try to put 36 satellites in orbit to deliver connectivity across the United Kingdom, Alaska, Canada and the Arctic Region down to 50 degrees latitude.