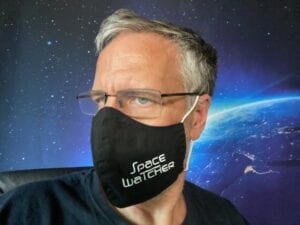 SpaceWatch.Global is pleased to present the 26th episode in our podcast series The Space Cafe Podcast: Torsten Kriening – Mastermind behind one of the fastest growing space industry news outlets
Episode 026 features a special guest Torsten Kriening
Torsten Kriening is your point of contact when you need information about whoever you want in the space industry. Seriously, Torsten is the best-connected and most go-getting person on the international space scene. This fact almost put one of the most spectacular projects on the Moon a few years ago. Today, he is the CEO of SpaceWatch.Global, probably the fastest growing media portal on space issues at the moment. In this Episode, Torsten takes us backstage at a legendary Moon mission attempt and the early days of SpaceWatch.Global.
The Space Cafe Podcast brings our signature brand of engaging and relevant content from across the global space economy to you via an exciting new format. Together with award-winning Executive Producer, Markus Mooslechner (Terra Mater Factual Studios), our fortnightly podcast features highly interesting guests.
Each episode includes a review of important topics, as well as guest appearances and deep commentary from expert panellists from across the space sector.
Thanks to our global distribution partner, BookWire, the podcast is available on all major podcast platforms.











Tune in here