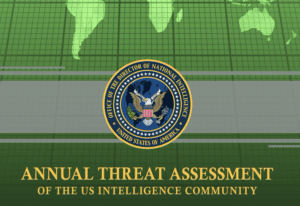 Paris, 19 April 2021. – China intends to expand its destructive anti-satellite (ASAT) weapon arsenal to target U.S. satellites, the annual report of the Office of the Director of National Intelligence (ODNI) concluded.
"China has already fielded ground-based ASAT missiles intended to destroy satellites in LEO and ground-based ASAT lasers probably intended to blind or damage sensitive space-based optical sensors on LEO satellites," the unclassified report published last week found.
"Beijing is working to match or exceed US capabilities in space to gain the military, economic, and prestige benefits that Washington has accrued from space leadership", the report says. "Counterspace operations will be integral to potential military campaigns by the PLA, and China has counterspace- weapons capabilities intended to target US and allied satellites."
According to ODNI, the People's Liberation Army "will continue to integrate space services—such as satellite reconnaissance and positioning, navigation, and timing (PNT)—and satellite communications into its weapons and command-and-control systems to erode the US military's information advantage".
"We expect a Chinese space station in low Earth orbit (LEO) to be operational between 2022 and 2024," the report also says. "China also has conducted and plans to conduct additional lunar exploration missions, and it intends to establish a robotic research station on the Moon and later an intermittently crewed lunar base."