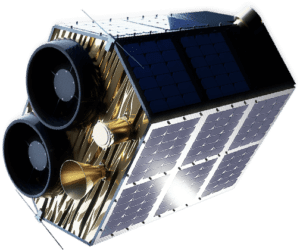 Luxembourg, 29 April 2021. – The entrepreneur and investor Max Polyakov acquired a majority stake in the South African startup Dragonfly Aerospace, Polyakov announced.
Dragonfly Aerospace was founded in Stellenbosch, South Africa, by a team of five satellite engineers led by Bryan Dean, a global specialist in microsatellites and high-resolution cameras.
"Its compact, high-performance imaging payloads have catapulted the company into the role of a trusted partner providing imaging technology", Polyakov said.
Polyakov is managing partner of Noosphere Ventures Investment Fund, and founder of a couple of companies in the Noosphere portfolio, including the launch service provider Firefly Aerospace, the satellite data and analytics company EOS Data Analytics, and the electric thruster systems firm SETS Thruster Systems.