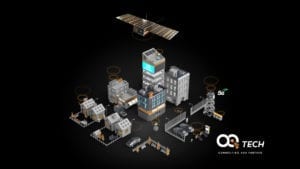 Luxembourg, 26 April 2021. – The 5G IoT startup OQ Technology will launch its first batch of six satellites with Spaceflight, the company said.
OQ signed an agreement with Spaceflight to procure launch capacity and provide associated launch and integration services for OQ's first batch of six satellites from its planned constellation of more than 60 spacecraft, the Luxembourg-based startup said.
The agreement concerns the deployment of OQ's first batch and an option to bid for a second batch, OQ said.
OQ wants to use its constellation of small satellites to extend cellular 5G Internet-of-Things (IoT) coverage beyond cell towers, enabling mobile operators to extend their services to areas they were previously unable to reach as well as offering seamless roaming connectivity for mobile assets in remote and rural areas "at a fraction of the price of what today's satellite operators charge", the company says.