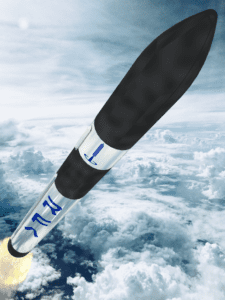 Luxembourg, 2 April 2021. – OHB Sweden contracted Rocket Factory Augsburg (RFA) to launch "an upcoming mission" scheduled for mid-2024, the company said. It is the first commercial customer for RFA, according to the German launch start-up in which OHB Group is invested.
RFA's goal is to develop a launch vehicle prototype by the end of 2022 that can transport satellites to low-Earth orbits on a weekly basis at unrivalled prices, the company based in Southern Germany says.
"OHB Sweden and Rocket Factory share a common philosophy to provide the highest quality and reliability at the lowest possible prices. OHB Sweden with its extensive experience of over three decades in the design, development and testing of low-cost small satellite missions has found its counterpart in the launch service market.", said Benoit Mathieu, Managing Director at OHB Sweden.
"We are closely following the development activities of RFA from the very beginning. The team has shown an impressive track record over the last two years and we are confident that RFA will keep this pace for the upcoming milestones. Our intention with this contract is to secure a launch slot for one of our commercial customers. This agreement allows us to be able to offer a highly integrated and cost-effective solution to our customers."
OHB Sweden, a provider of space and satellite systems, recently signed up for the Arctic Weather Satellite (AWS), with the European Space Agency (ESA) as the prime contractor.
Rocket Factory is developing a launcher system called RFA One for small satellites with a payload performance of up to 1300kg to low earth orbit (LEO). RFA recently received a half a million Euro funding from the German Space Agency DLR and in the frame of the ESA Boost! program.