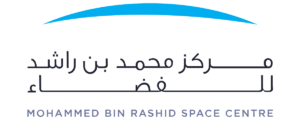 Berlin, 15. April 2021 – The Mohammed Bin Rashid Space Centre (MBRSC) has signed a contract with Japan's ispace to provide payload delivery services for the ambitious Emirates Lunar Mission.
Under the agreement, ispace becomes a key strategic and implementation partner to MBRSC for the Emirates Lunar Mission, the first of its kind from the Arab world.
The 'Rashid' rover will be transported to the Moon on ispace's lunar lander during the company's 'Mission 1' in 2022, as a part of its commercial programme known as 'HAKUTO-R'. Under the terms of the agreement, the Japanese lunar exploration company will deliver the Emirates Lunar Mission's 'Rashid' rover to the Moon, provide wired communication and power during the cruise phase, and engage in wireless communication on the lunar surface.
The Emirates Lunar Mission is one of the initiatives under the Mars 2117 Programme, which aims to build a human colony on Mars, and is funded by the ICT Fund under the Telecommunications Regulatory Authority (TRA).