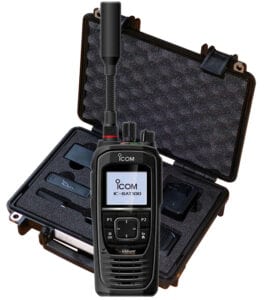 Paris, 14 April 2021. – Indonesia adopts Iridium's Push-to-Talk across the widespread country, Iridium said.
The Republic of Indonesia's government has adopted Iridium Push-to-Talk (PTT) devices and will deploy 500 Iridium PTT handsets to support communication efforts across the country, Iridium said.
With this, the Indonesian government now has a "reliable 'grab-and-go' real-time satellite communications solution, ideal for communications on-the-move applications across the country's diverse island landscapes", Iridium said.
As the largest archipelago in the world, Indonesia is made up of five major islands and more than 17,500 smaller islands, of which about 6,000 are inhabited. The size and scope of its territory makes building and maintaining cellular or land-mobile radio network infrastructure expensive, challenging and impractical, Iridium said.
It also leaves a need for communications resiliency across all of Indonesia, especially during and after natural disasters, as the country's topography is subject to earthquakes, volcanic eruptions, and tsunamis.