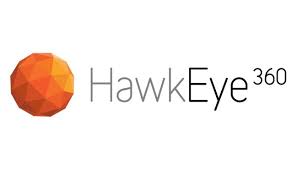 Paris, 16 April 2021. – The Earth monitoring and analytics startup HawkEye 360 secured $55 million in additional funding, bringing the total amount raised so far to over $155 million, the company said.
The new (Series C) round was led by NightDragon and included further investment from existing investors Advance, Razor's Edge Ventures, Shield Capital, Dorilton Ventures, Adage Capital, and Esri International, the firm said.
NightDragon specializes in innovative growth and late-stage companies in cybersecurity, safety, security, and privacy industries and will be represented on HawkEye 360's Board of Directors, HawkEye said.
The funding will support the development and launch of three additional satellite clusters, expanding the scope of HawkEye 360's planned constellation.
When fully deployed by the end of 2022, the company will have nine next generation satellite clusters in orbit. The funding will also support development of complementary ground infrastructure, communications, and software to enable high-speed data processing and delivery for time-critical applications.