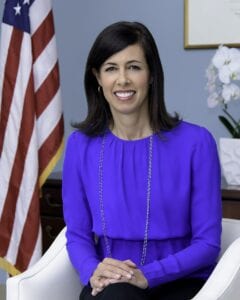 Luxembourg, 28 April 2021. – The Federal Communications Commission (FCC) in the U.S. accepted to modify SpaceX's Starlink license in the low Earth orbit (LEO), the commission said.
Subject to a couple of conditions, the FCC granted SpaceX to change the primary operational altitude for 2814 satellites from the original 1100 to 1300 kilometer range to the new and lower 540 to 570 kilometer range.
"(We) conclude that this modification does not create significant interference problems", the FCC said, and denied petitions "to deny or defer" from Viasat, SES, Kepler and Kuiper.
The conditions the FCC set out include that SpaceX reports twice a year on the operations of its Starlink satellites and potential "conjunction events".