by Blaine Curcio and Jean Deville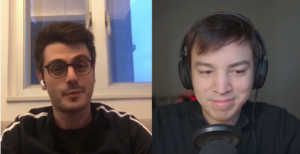 As part of the partnership between SpaceWatch.Global and Orbital Gateway Consulting we have been granted permission to publish selected articles and texts. We are pleased to present "Dongfang Hour China Aerospace News Roundup 15 – 21 March 2021".
Hello and welcome to another episode of the Dongfang Hour China Aero/Space News Roundup! A special shout-out to our friends at GoTaikonauts!, and at SpaceWatch.Global, both excellent sources of space industry news. In particular, we suggest checking out GoTaikonauts! long-form China reporting, as well as the Space Cafe series from SpaceWatch.Global. Without further ado, the news update from the week of 15 – 21 March 2021.
1) Some news from Hangsheng Satellite, including an upcoming launch next month
Jean's Take
The Changsha Evening News published an interesting update on Changsha-based satellite company Hangsheng Satellite. For those who aren't familiar with China's geography, Changsha is the fairly well-developed capital of Hunan province, in central China. Changsha is quite an active city in the Chinese NewSpace landscape, with multiple startups having their headquarters in the area, such as Spacety, Spacetube, Maxwell, or Hangsheng. The reasons for the strong development of commercial space in Changsha can be attributed to the presence of NUDT, the National University of Defence Technology, which plays a very important role in training China's space talents.
Back to Hangsheng, the company was founded as early as 2015, with a significant part of the team coming from NUDT. The company is focused on making small satellites as well as satellite subsystems. It is my understanding that Hangsheng has so far focused mostly on the subsystems activity, providing parts to many state-owned institutes and private startups, thus making it less high-profile than some of the other companies such as Spacety, which has launched dozens of smallsats over the past couple years.
It seems that the actual smallsat manufacturing business unit is picking up momentum. In the Changsha Evening News report, the journalist visited Hangsheng's facilities where final testing procedures were being done on Hangsheng-1, a 37 kg CubeSat which is scheduled for launch next month according to the report. The satellite will carry multiple scientific and technical experimental payloads, including a remote sensing payload.
My main takeaway here: it's great to hear some news on Hangsheng's satellite manufacturing plans. It has long been on the company's roadmap, and a 12-satellite remote sensing/narrowband (AIS, ADS-B) constellation called Lexiang has long been mentioned on its website. The constellation would consist of 3 planes of 4 satellites, each weighing 80 kg. The Changsha Evening News also confirms the future launch of these 12 satellites, a good sign. We also noticed in August 2020 that Hangsheng was collaborating with Zhong'an Guotong,  a Shenzhen-based company, which is planning a 12-15 satellite remote sensing constellation for 2022, and has plans for an even larger scale (and dodgy?) 198- satellite "6G internet" constellation.
Blaine's Take
Not a lot to add on the good folks at Hangsheng, however, I would point out that the company does appear to be lower-key and "less commercial", in that they mention specific ties with the National University of Defense Technology, as well as several of the more prominent aerospace/defence-related universities such as HIT. I think it's interesting to see other space companies making strides in Changsha. Being about 2hrs south of Wuhan by high-speed rail (possibly less by now), and being just a couple of hours from Shenzhen and Guangzhou, Changsha sits in a pretty good spot in China geographically. It's also just a little bit west of Fuzhou, Jiangxi Province, but that's another story.
One of China's other secondary space cities is Chengdu, which is, in particular, building a sort of industrial cluster related to ground terminals, anchored by CETC but propelled by several commercial companies in the area, perhaps most notably Starwin. 
2) Starwin Completes Testing of Ka-band Phased Array Antenna
Blaine's Take
Starwin, one of the more innovative Chinese ground terminal manufacturers, announced a test in partnership with ChinaSat for a Ka-band electronically-steered phased-array antenna. This comes about a week after the company released a promo for its Ku/Ka-band electronically-steered phased array antenna, including a LinkedIn post that was impressive both in its substance (it's a cool antenna), and the style of content, with an HD video of a slick Audi driving through what are presumably the mountains of Sichuan Province (with some sweet music in the background). Starwin has some more pretty good content on the company LinkedIn page, including a post from about a week ago highlighting a 40-second assembly and operation of the company's mini-portable terminal, which connects to Apstar-6D, a recently-launched Ku-band HTS.
In a more general sense, Starwin is a company in an interesting position. Over the past 5-10 years, the global satellite communications market has seen major changes, most notably the adoption of "high-throughput satellites" (HTS), a type of satellite that offers much more capacity than traditional satellites: typically >10x, sometimes 100x, at a price that is not much more than a regular satellite (indeed, it can be less, and regardless, we are talking about a reduction in CAPEX per Gbps of >10x easily). This huge decrease in CAPEX cost has led to a corresponding decrease in satellite capacity, which has enabled a host of new applications, namely things like mobile broadband (vehicles, ships, airplanes), village Wi-Fi (i.e. places that are far away from fiber, in remote areas), and in wealthier countries, consumer broadband (in the US, there are ViaSat and Hughes, for example, and in Europe, Eutelsat has vertically integrated to sell broadband, among other companies).
This brings us back to the Chinese satcom market, and Starwin. China's satcom market has historically lagged behind the rest of the world technologically, to some extent. This has been for two reasons, namely 1) excellent terrestrial infrastructure has limited the need for lots of satellite capacity, and 2) ChinaSat has been in a pretty comfortable position as the market monopolist, or at best duopolist. This is not necessarily limited to China and ChinaSat–operators like JSAT (Japan) and KTSAT (South Korea) have been comparatively slow in procuring HTS for similar reasons. But digressing, the Chinese market has been slow to roll out HTS, but this is changing, with ChinaSat having launched its first HTS in 2016 (ChinaSat-16), and a second in 2019 that failed (ChinaSat-18). We now have Apstar-6D, a large HTS operated by Mainland Chinese operator APT Mobile Satcom (owned by a group of usual suspects–APT Satellite, ChinaSat, and the Shenzhen Government, among others), and we have several HTS orders for ChinaSat. In short, China and the surrounding regions are going to get a lot of additional satellite capacity in the coming years, with this to be even more so if China succeeds in launching its Guowang constellation, announced earlier this month and discussed in more detail on last week's DFHour (in link), along with a lot of information on Lei Jun.
This will put Starwin in a very interesting position, along with a handful of other companies that are trying to be the bridge between the big network being built in the sky, and the users on the ground. In the west, we are seeing companies such as Isotropic Systems, Kymeta, Alcan Systems, and others, roll out next-generation antennas for GEO or in some instances LEO/MEO, and the market size appears to be growing exponentially. For example, in late 2020 there were reports citing an insider at Starlink that the company had paid $2.4 billion for 1 million terminals. Business Insider is paywalled but there's a Reddit link here with the report summary.
Given that the Chinese satcom market is, as mentioned earlier, some several years behind the west for various reasons, we should expect to hear more from companies like Starwin as more capacity comes online, in particular from Guowang. I would make one final point that Starwin has been known to be in collaboration with a Chengdu-based branch of CETC on developing antennas, which could be highly significant given CETC's role as the key integrator for the 天地一体化 megaproject, that is the "sky and earth integration", a project to link China's space infrastructure with terrestrial infrastructure.
3) CASICloud announces an RMB 2.63 billion round of funding
Jean's Take
CASIC's industrial internet subsidiary CASICloud, announced that it has raised 2.63 billion RMB in a new round of funding on March 18.
While not directly linked to the space industry, there are several reasons why this update is interesting.
Firstly, it's worth noting that CASICloud is one of the large scale commercial initiatives of CASIC in 2015, and CASIC being a very traditional SoE who's historical business is the defence sector. Why enter the cloud and industrial internet business, when there are huge domestic players such as Tencent Cloud or AliCloud already? CASIC's launch of CASICloud coincides with the period when the 10-year Made in China 2025 plan was unveiled, and which aims among other things at making China a leader in 10 target industries. The very first industry on the list is "Information Technology" (AI, IoT), following up on Germany's Industry 4.0 concept and the US Industrial Internet. CASICloud can be seen as an implementation of the MIC2025 policy. CASICloud competitors' Tencent Cloud and AliCloud being privately-owned companies, it may seem to make sense to also have an SoE play a role in a business that is considered strategic by the central government.
Furthermore, while CASICloud most definitely seems to have a Cloud Infrastructure component to it, it seems that the main focus of the company is the industrial software layer that is built on the topic of that. In this regard, CASICloud is probably more comparable to Siemens (Mindsphere) or GE (Predix), rather than Tencent Cloud or Amazon Web Services. When you look at its clients, we're looking at large-scale Chinese SoEs such as Sinopec, smaller-scale manufacturing companies, as well as local governments. We're seeing a lot less of Chinese e-commerce, B2C Internet companies.
Last point on CASIC's industrial internet strategy: there is also a space-component to it, as CASIC is also deploying the Xingyun narrowband constellation and planning to send 12 satellites into orbit by the end of the year (according to presentations made at CCAF2020).
(Worth noting: CASICloud has offices in Hong-Kong and Germany, and had signed in 2017 a cooperation agreement with Siemens) 
Blaine's Take
A few points to unpack:
This money is coming from the big players. For example, many of our audience may not have heard of ICBC, the funding round's lead investor. However, anyone who had a cursory look at the Forbes Global 2000, the list of 2000 global companies ranked by a combination of market cap, assets, sales, and profit, would have not had to go very far down the list to find ICBC. They are #1 in 2020, the same spot they have had since 2013, with 2020 assets of $4.3 trillion, sales of $177B, the profit of $45.3B, and a market cap of $242B. So, for the lead investor to be ICBC Investment (工银投资) is a nice company to have in one's corner. That said, if I asked how many Top 30 companies in the Global 2000 were represented in this funding round, and you said 1, you would be incorrect. The second investor was China Merchants Capital, the VC arm of China Merchants Bank, the #26 company on this year's Forbes 2000. So, to the extent that having the VC arms of two of the largest banks in the world is an indication of support for a project, we can assume that CASICloud has some significant support.
Another point to expand upon a little bit here is the seeming presence of CASICloud in Germany, and potentially other EU countries. CASICloud seems to be marketed in the west under the name INDICS, and the company has a German website, namely www.INDICS.de. The website does list Siemens as a partner, along with German software giant SAP, engineering company Bosch, and Sany, a Changsha-based manufacturer of heavy machinery that seems to be playing a somewhat active role in the space sector's growth in Hunan (I recall seeing them at the 2019 China Space Day, for example).
Finally, I think we are likely to see CASIC's Xingyun constellation be deployed in the next couple of years, as an extension to their Industrial IoT plans. The constellation has for some time been considered an "Iridium of China", which is to say, a Chinese version of a constellation that already exists and which, while it had to go through bankruptcy once, is a functioning company with revenues, a $5 billion market cap, and a proven business model. I think the relative certainty of "how to deploy an Iridium" is sufficient for this to be a different project in China from Guowang, the far more uncertain, far larger, far more ambitious LEO broadband constellation that would be the Chinese version of Starlink, a business model that is evolving very fast, but still far from the maturity of Iridium. So, I think we are likely to see a Xingyun constellation deploy sooner rather than later, and I think it will be closely linked to CASIC's IIoT initiative.
This has been another episode of the Dongfang Hour China Aero/Space News Roundup. If you've made it this far, we thank you for your kind attention, and look forward to seeing you next time! Until then, don't forget to follow us on YouTube, Twitter, or LinkedIn, or your local podcast source. 
Blaine Curcio has spent the past 10 years at the intersection of China and the space sector. Blaine has spent most of the past decade in China, including Hong Kong, Shenzhen, and Beijing, working as a consultant and analyst covering the space/satcom sector for companies including Euroconsult and Orbital Gateway Consulting. When not talking about China space, Blaine can be found reading about economics/finance, exploring cities, and taking photos.
Jean Deville is a graduate from ISAE, where he studied aerospace engineering and specialized in fluid dynamics. A long-time aerospace enthusiast and China watcher, Jean was previously based in Toulouse and Shenzhen, and is currently working in the aviation industry between Paris and Shanghai. He also writes on a regular basis in the China Aerospace Blog. Hobbies include hiking, astrophotography, plane spotting, as well as a soft spot for Hakka food and (some) Ningxia wines.