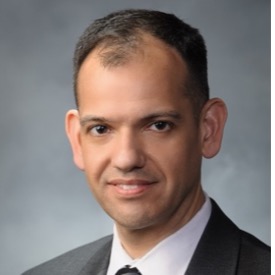 In this Space Cafè "Black Ops by Ralph Thiele #3", Colonel (Ret`d) Ralph Thiele, Chairman of the Berlin based Political-Military Society, President of Euro Défense-Germany, and Managing Director of StratByrd Consulting, Germany talked with his guest about the Implication for Security & Defence coming with:
Outpace, Outthink, Outmaneuver – New Technologies and Competition in Space
Geostrategic competition is global in scope and includes outer space. The boundaries between civil and military competition have become fluid and are marked by multiple hybrid threat situations, attacks on businesses and critical infrastructure, and the threat of prolonged, low-intensity or shorter, high-intensity conflict. Across the threat spectrum, space holds a critical role. In particular, Russia and China are using new, disruptive dual-use technologies as the key to advancing their own capabilities and geopolitical ambitions. Both countries have weaponized space and have repeatedly demonstrated their capabilities for precise maneuvers in space. Space is becoming increasingly contested in multiple domains-physical, cyber and electromagnetic.
A discussion about threats, new technologies such as AI and warfare in space with :
He also answered relevant questions from the audience.
This Space Cafè "Black Ops by Ralph Thiele #03" was held on 11 March 2021,
The Space Cafè WebTalk series is SpaceWatch.Global's innovative webinar platform featuring global space experts.
The complete video can be seen here: