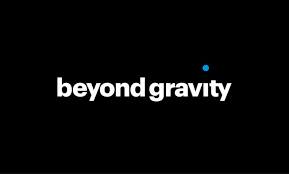 Paris, 10 March 2021. – From state-owned to startup: the Swiss RUAG International reinvents itself and morphes into "beyond gravity", the company announced.
RUAG International becomes «beyond gravity» – an "agile leading-edge technology provider for space", the group and its CEO André Wall announced.
The company is withdrawing completely from the remaining military-related business and will continue to develop the aerostructures business segment individually. "The vision is clear: RUAG International is to evolve into a company that advances humankind and enables the exploration of the world and beyond."
"We want to develop integrated satellite and launch system capabilities with strong partners in Europe," CEO André Wall declared. "Geo-politically, access to space has never been more relevant."
For more than 40 years, European missions such as Galileo, SolarOrbiter, MetOp and Copernicus have been equipped with RUAG computers, insulation, and mechanisms. Large US space programs such as James Webb Space telescope, IceSat or, most recently, the NASA Mars mission Perseverance also had technology from RUAG in use.