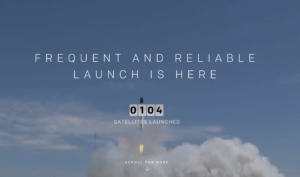 Paris, 23 March 2021. – Rocket Lab launched its 19th Electron mission and deployed six spacecraft in orbit, the company said.
The mission, which Rocket Lab calls 'They Go Up So Fast', also deployed its latest in-house manufactured Photon spacecraft.
'They Go Up So Fast' launched from Rocket Lab's Launch Complex 1 on New Zealand's Mahia Peninsula and deployed payloads for BlackSky Global, Fleet Space, Myriota, University of New South Wales, Care Weather Technologies, and the U.S. Army's Space and Missile Defense Command (SMDC).
The mission took the total number of satellites deployed to orbit by Rocket Lab to 104, the company said.
Following the deployment of these payloads, the launcher's Kick Stage was reconfigured to test another version of Photon, Rocket Lab's own spacecraft.
Photon Pathstone is equipped with new power management, thermal control, and attitude control subsystems that will be utilized for NASA's Capstone mission to the Moon later this year.
Photon Pathstone is also testing on-orbit new deep-space radio capability, an upgraded RCS (reaction control system), sun sensors and star trackers, Rocket Lab said.
Rocket Lab's 20th Electron launch is scheduled to take place "within the next few weeks".