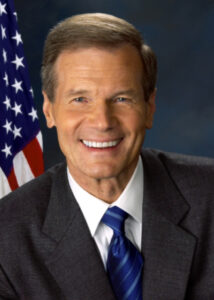 Paris, 22 March 2021. – U.S. President Joe Biden nominated former astronaut and senator Bill Nelson new chief of the national space agency NASA, the White House said.
Bill Nelson is nominated Administrator of the National Aeronautics and Space Administration (NASA), the government said.
The former U. S. Senator has served in public office over four decades, first in the state legislature and U. S. Congress, then as State Treasurer, the White House said.  He was elected three times to the U.S. Senate to represent Florida; his committees included the breadth of government policy from defense, intelligence and foreign policy to finance, commerce and health care.
As an astronaut, Nelson flew on the 24th flight of the Columbia Space Shuttle in 1986.
Nelson chaired the Space Subcommittee in the U.S. House of Representatives for six years and in the Senate was the Chairman or Ranking Member of the Senate Space and Science Subcommittee and Ranking Member of the Committee on Commerce, Science and Transportation.
He also serves on the NASA Advisory Council today.