by Blaine Curcio and Jean Deville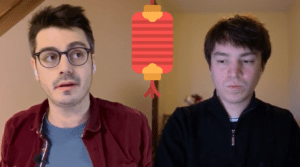 As part of the partnership between SpaceWatch.Global and Orbital Gateway Consulting we have been granted permission to publish selected articles and texts. We are pleased to present "Dongfang Hour China Aerospace News Roundup 8 – 14 Feb 2021".
Hello and welcome to another episode of the Dongfang Hour China Aero/Space News Roundup! A special shout-out to our friends at GoTaikonauts!, and at SpaceWatch.Global, both excellent sources of space industry news. In particular, we suggest checking out GoTaikonauts! long-form China reporting, as well as the Space Cafe series from SpaceWatch.Global. Without further ado, the news update from the week of 8 – 14 February.
Tianwen-1 inserts itself successfully into Martian orbit
China's Mars exploration spacecraft, composed of an orbiter, a lander, and a rover, successfully inserted itself into Martian orbit by firing its main thrust engine (3000N) during approx. 15 mins, lowering its velocity sufficiently to be "captured" by the red planet's gravitational field. Tianwen-1 has inserted itself in a highly elliptical orbit with a periapsis of 400 km and an orbital plane inclination of 10°. While we are still in the early stages of the mission, this is a historical moment for China, as it's the first time it has inserted a spacecraft in an orbit beyond the Earth orbit, becoming the 6th country to do so after the US, Russia, Europe, India, and the UAE. This happened just days before the UAE's HOPE mission inserted itself successfully in orbit around the red planet, and a couple of days before the US Mars 2020 mission follows suit (although it's only a lander/rover for Mars 2020).
The Tianwen-1 spacecraft will continue to orbit Mars and taking images of the landing sites among other things, during a lapse of time called the observation phase. Initially meant to last 2-3 months, it is now understood to last until May-June, according to one of the articles published by CASC after the successful orbital insertion. The reasons for this are unknown, but in the meantime, the orbiter's instruments will continue to gather a lot of scientific data, from its magnetometer, radar, mid and high res cameras, its spectrometer, and particle analyzers.
Worth mentioning also, we saw China publish some cool videos during the orbital insertion manoeuvres, notably:
Footage from a camera locked onto the solar panels
Footage from a camera locked onto the high-gain antenna
In both cases, you see at some point Mars emerge from behind the spacecraft. While initially overexposed, the image soon reveals clearly the features of the Martian surface, and even shows some vibrations on the Tianwen-1 spacecraft as a result of the engine ignition. Definite some very cool footage.
Publication of the ESPI Report "New Space in Asia", including DFH (and GT!) contribution for the China Part
A detailed report published earlier this week about the large and growing "New Space" sector in Asia. While our personal favourite would clearly be the Chinese market, the report provides a great deep-dive into a number of other regional space industries, with almost every chapter written by an expert of their respective market.
While the most advanced space companies today remain in the US, EU, and to some extent, China + Japan, the fact that the world's fastest-growing economies remain in Asia, and the fact that space is becoming an increasingly hot topic, means that we are likely to see Asian countries play a bigger role in the future, relative to their role today. That being the case, the report is highly recommended as a primer for understanding several of the world's fastest-growing space industries.
Some highlights worth mentioning:
While the report is specifically about New Space in Asia, its publication by the European Space Policy Institute meant that there was some EU-specific info in the report too. Eye-catching was the fact that, according to ESPI, European space startups saw funding increase from ~EUR 200M in 2019 to ~EUR 500M in 2020. Comparing these figures to China, we can see that in 2020, the two regions saw roughly equal funding for commercial space (approx. RMB 4.5 billion in China), and that Europe actually caught up significantly in 2020, having been quite far behind (~50% of China's total) in 2018-2019.
The differences between different countries' New Space ecosystems, and how this will reflect differences between countries' broader economies. As an example, we see in the report that in the Japanese space sector, a disproportionate amount of funding comes from corporations, rather than VC and angel investors. This is likely due to several things: 1) Japan has a history of very strong corporations (Zaibatsu) that control a relatively large % of the overall economy (similar to South Korean chaebol, but probably less consolidated). These Zaibatsu would be playing a major role in supporting New Space (for example, Mitsui Fudosan building an HQ for Axelspace on a very valuable piece of land in Nihonbashi, Tokyo). As the chart below shows, nearly half of investments into the space industry in Japan between 2014-2020 came from corporations, compared to ~19% globally from 2000-2017. This is also likely because Japan's industrial incumbents have more power, relative to industrial incumbents in the west. Similarly in South Korea, many of the usual suspects appear in the list of relevant space companies, namely Hanwha, Doowon, and LIG Group (Korean defence conglomerate)
I would also point out that as we discussed on Dongfang Hour China Aero/Space News Roundup Episode 14 (28 Dec-3 Jan), Hanwha is a significant player in the South Korean space industry. We had noted their US$30M investment into Kymeta at that time, and also their previous acquisition of Phasor, a flat-panel antenna developer, in June 2020.
Also great to see profiles of some of the less-publicized space sectors in Asia. This includes Malaysia and Thailand, two countries that have historically had much activity in the satcom space and are now expanding their efforts into more parts of the space sector.
Overall, a highly informative report, and not just because DFHour and Go-Taikonauts contributed to the China chapter! With the APAC region home to most of the world's fastest-growing economies and fastest-growing space programs, we are sure that the future edition of the report will have even more countries (Singapore, Australia, and the Philippines are the three rising stars in my book!)
Happy New Year of the Ox! + Chinese New Year Art of Social Media
China this week has also officially entered the year of the ox, according to its traditional lunar calendar. This probably means that the upcoming week will be quite slow in terms of news as the entire country basically shuts off during 7 to 10 days, although this year might be a bit exceptional since many have decided not to return to their home towns due to the strict testing and sometimes mandatory quarantine periods when travelling between provinces.
The cool part from a space point of view, however, is that we have the traditional Chinese new year artwork from space companies–we have posted a few selections on the DFHour Twitter Handle and LinkedIn page, be sure to check them out!
Also another event worth noting: the traditional Chinese New Year gala, which is watched by almost every household on the night of CNY (interestingly while the TV is generally on with 春晚, people aren't generally watching it with too much attention). During this new year gala, the spotlight was given to Chinese space for 3 whole minutes, during which the presenter invited the Chief designers of some of China's most ambitious projects, including:
Yang Mengfei, Chief designer of Chang'e 5 lunar exploration project
Zhang Bainan, Chief designer for China's crewed spacecraft systems
Xie Jun, Chief designer of the Beidou GNSS system
Sun Zezhou, chief designer of the Tianwen-1 mars exploration mission
Each and every one of them announced "good news", announcing the successful orbital insertion, the 100% "made in China" Beidou systems, the safety of the Shenzhou spacecraft, and the return of the Chang'e 5 mission (and of which the capsule was on stage).
When you watch the video and when you think a little bit about how important a space country China is becoming. And by observing the way the space part of the Gala was set up (music, content, …), you realize how strong the Chinese pride is for their latest achievements.
Show extract of the "space" part of the gala. 
Definitely agree. As I have said before, I do not see China's leadership now as being "fans" of space per se, but they do certainly recognize the economic and political gains that can be had through the development of space.
The call towards history was very clear at the beginning of the space segment of the CNY Gala. The segment opened with a reminder of the Dongfanghong-1 mission in 1970 and then saying that 50 years later, in 2020, Chang'e-5 returned from the moon. The Gala then brought out the 4 aforementioned guests. All 4 of them were wearing matching CASC blue jumpsuits with the Chinese flag. They were 4 old Han Chinese men, the host expectedly ended their talk with "大家辛苦了,给您们拜年了!", or basically "you've all worked so hard, wish you a Happy New Year!".
All 4 of the speakers were very humble, reading what seemed to be pretty much scripted good news. Overall, great to see the space sector more represented at such an important event, but at the same time, it was very clear that this remained firmly the traditional space sector. It will be interesting to see whether, in 2-3 years time, there will be representatives from Chinese new space companies in a similar role! 
This has been another episode of the Dongfang Hour China Aero/Space News Roundup. If you've made it this far, we thank you for your kind attention, and look forward to seeing you next time! Until then, don't forget to follow us on YouTube, Twitter, or LinkedIn, or your local podcast source. 
Blaine Curcio has spent the past 10 years at the intersection of China and the space sector. Blaine has spent most of the past decade in China, including Hong Kong, Shenzhen, and Beijing, working as a consultant and analyst covering the space/satcom sector for companies including Euroconsult and Orbital Gateway Consulting. When not talking about China space, Blaine can be found reading about economics/finance, exploring cities, and taking photos.
Jean Deville is a graduate from ISAE, where he studied aerospace engineering and specialized in fluid dynamics. A long-time aerospace enthusiast and China watcher, Jean was previously based in Toulouse and Shenzhen, and is currently working in the aviation industry between Paris and Shanghai. He also writes on a regular basis in the China Aerospace Blog. Hobbies include hiking, astrophotography, plane spotting, as well as a soft spot for Hakka food and (some) Ningxia wines.