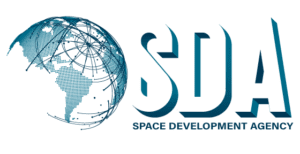 Paris, 4 January 2021. – The U.S. Space Development Agency (SDA) has awarded SpaceX a $150 million launch service contract, the agency announced.
The Hawthorne, California-based firm has been awarded a $150,450,000 firm-fixed-price contract for launch services from Vandenberg Air Force Base for the Space Development Agency's Tranche 0 Transport and Tracking Layer space vehicles, SDA said.
SpaceX will provide standalone launch services via two launches, with the first launch occurring in September 2022, and the entire constellation on orbit no later than March 31, 2023, SDA said. The work will be performed in Hawthorne, California; Vandenberg, California; and McGregor, Texas.
The Space Development Agency in Washington, D.C., orchestrates the development and fielding of the U.S. Department of Defense's "future threat-driven National Defense Space Architecture", the agency says.
"SDA uses novel approaches to accelerate the military space capabilities necessary to ensure U.S. technological and military advantage in space for national defense."
SDA's Transport Layer provides "assured, resilient, low-latency military data and communications connectivity worldwide to a full range of warfighter platforms"; SDA's Tracking Layer provides "global indications, warning, tracking, and targeting of advanced missile threats, including hypersonic missile systems".