by Raphael Roettgen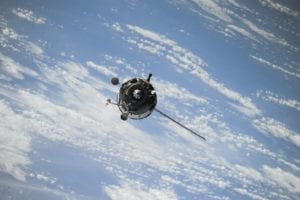 Space financing finished 2020 on a strong note, with December being the third best month of the entire year, raising a total of about US$560 million, led by the US$375 million blockbuster round for China's remote sensing company Charming Globe and the US$91 million round for German small launcher Isar Aerospace – the latter being a notable deal for the European space sector. E2MC Ventures was part of the consortium of space tourism company Space Perspective's round.
This final monthly tally for the year also means that space funding rounds in the year 2020 total to at least US$5.3 billion, nothing bad for this year that was anything but 'nominal.
Almost half of that amount went to SpaceX, which had the largest single round with over US$2 billion in August, followed by Relativity's US$500 million round in November and Charming Globe's US$375 million in December.
M&A activity also continued in December 2020, notably with Voyager's acquisition of Nanoracks.
2021 looks promising for the space sector. You may enjoy my preview for the year, where I highlight some of the key potential events that may happen in space.
Reminder: if you are following the new space sector and are looking for a concise introduction to its trends, main business activities, and possible outlook (and if you happen to speak German!) you may be interested in my new book I recently published with Spacewatch.Global – you can check it out here.
Company
US$m
Country
Subsector
Investors
CGST /

Charming Globe

375.0
China
Remote sensing

Haitong Innovation Capital Management, Shenzhen Capital Group, China Capital Investment Group, Matrix Partners China, iFlyTek

Isar Aerospace
91.0
Germany
Launch

Lakestar, Airbus Ventures, Ann-Kristin Achleitner, Apeiron Investment Group, Bulent Altan, Earlybird Venture Capital, HV Capital, Paul Achleitner, Unternehmertum Venture Capital Partners, Vsquared Ventures

Kymeta
30.0
U.S.
Satcomm (antennas)

Hanwha Systems
Spire Global
24.3
U.S./

Luxembourg

Remote sensing

EIB (debt)

Orbex
24.0
U.K.
Launch

BGF Ventures, ELECNOR, Heartcore Capital, High-Tech Grunderfonds, Octopus Ventures

Varda
9.0
U.S.
Orbit services (In-space manufac.)

Founders Fund, Also Capital, Fifty Years, Justin Mateen, Lux Capital, Naval Ravikant, Nitesh Banta, Raymond Tonsing

Space Perspective
7.0
U.S.
Space tourism

Prime Movers Lab, 1517 Fund, Base Ventures, E2MC Ventures, Kirenaga Partners, Schox Patent Group, SpaceFund, Tony Robbins

Magdrive
1.9
U.K.
Spacecraft components (propulsion)

7percent Ventures, Entrepreneur First, Founders Fund, Luminous Ventures
AIKO
1.8
Italy
Other (mission software)

Primo Space Fund

Orbit Fab
1.5
U.S.
Orbit services (refueling)

Munich Re Ventures

Spacechain / Alba Orbital / Addvalue Innovation (consortium)

0.6
Singapore
Other (blockchain)

Enterprise Singapore, Eureka Network, Innovate UK (grant)

Nanoracks
NA
U.S.
Orbit services (space stations)

Abu Dhabi Investment Office
Solstar Space
NA
U.S.
Satcomm (in-space wifi)

Meyer Equity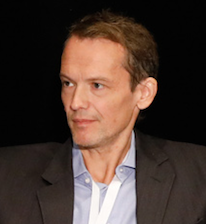 Raphael Roettgen provides financial advice to and invests proprietary capital in space companies as a managing director and founder of E2MC. He also advises institutional investors and governments on space. Previously, Raphael has held senior roles at global investment banks and hedge funds and was also a fintech entrepreneur in Brazil. He holds degrees in finance from Wharton, machine learning from PUC-Rio and space studies from the International Space University, as well as the CFA and FRM charters.