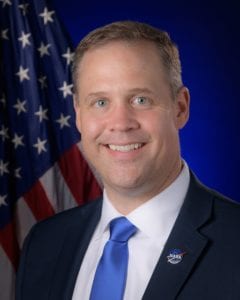 Luxembourg, 26 January 2021. – U.S. President Joe Biden's administration has appointed Steve Jurczyk to serve as acting administrator of NASA, media reports said.
Jurczyk was associate administrator of the U.S. space agency since 2018 and worked at NASA since 1988. He will take the lead of NASA until the position will be filled permanently, the reports said.
The new administration has not yet indicated who would follow the former NASA Administrator Jim Bridenstine. Insiders speculate it could be the first woman at the helm of the agency, looking at former NASA astronaut Pam Melroy, the planetary geologist Ellen Stofan or the policy analyst Bhavya Lal who are already members of the NASA transition team that Biden put in place.
The former NASA Administrator joins a private equity firm in Oklahoma City, Acorn Growth Companies announced. The firm invests in the aerospace and defense sectors.