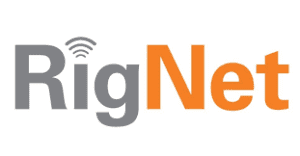 Paris, 23 December 2020. – Viasat acquires RigNet, a Nasdaq-listed provider of ultra-secure, intelligent networking solutions and specialized applications, the company announced on Monday.
The all-stock transaction values RigNet at an enterprise value of approximately $222 million, Viasat said.
"The acquisition will help to further accelerate Viasat's strategy to provide high-quality, ubiquitous, affordable broadband connectivity and communications to the hardest-to-reach locations around the globe," the firm explained.
"RigNet provides global end-to-end, secure managed communications service and installation capabilities, along with digital transformation solutions, which will enable Viasat to quickly expand into new adjacent industries, including: energy, shipping, maritime, mining and additional enterprises."
Steven Pickett, President and CEO of RigNet, pointed to his company's broad experience "gained from our global deployment of more than 1,200 onshore and offshore sites and 11,000 Industrial Internet of Things (IIoT) sites".
Acquiring RigNet will give it direct access to over 650 customers, Viasat added.