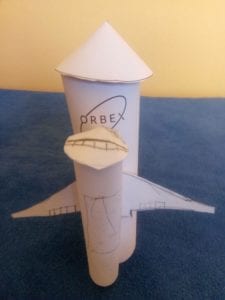 Paris, 11 December 2020. – On its way to its first launch from the Scottish Sutherland spaceport in 2022, the UK rocket builder Orbex has secured a $24 million funding.
The funding round is led by the British investment company BGF and the venture capital fund Octopus, Orbex said.
The company booked six commercial satellite launch contracts, with the first launches expected in 2022. The company's preferred launch site will be the Sutherland spaceport on the northernmost coast of Scotland, which was granted planning permission in mid-August 2020.
The Orbex Prime rocket is conceived as an environmentally sustainable system using bio-propane, a renewable biofuel that cuts CO2 emissions by 90% compared to traditional kerosene-based rocket fuels, Orbex says. Designed to be recoverable and re-usable, Orbex Prime is intended to leave no debris in the ocean or in orbit around the Earth.
The company is constructing the rocket vehicle at factories in Forres, near Inverness in Scotland, and in Copenhagen, Denmark.