by Blaine Curcio and Jean Deville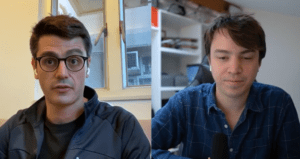 As part of the partnership between SpaceWatch.Global and Orbital Gateway Consulting we have been granted permission to publish selected articles and texts. We are pleased to present "Dongfang Hour China Aerospace News Roundup 30 Nov – 6 Dec 2020".
Hello and welcome to another episode of the Dongfang Hour China Aero/Space News Roundup! A special shout-out to our friends at GoTaikonauts!, and at SpaceWatch.Global, both excellent sources of space industry news. In particular, we suggest checking out GoTaikonauts! long-form China reporting, as well as the Space Cafe series from SpaceWatch.Global. Without further ado, the news update from the week of 30 November – 6 December 2020.
Chang'e-5 Lunar Return Mission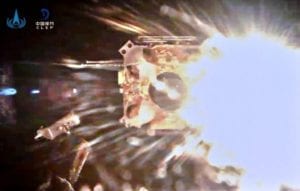 Following up on last week's discussion on Chang'e-5 launch, which occurred on 24 November, this week we bring news of Chang'e-5's arrival on the Moon.
If we pick up where we left off last weekend on the 29th of November, Chang'e 5 had just inserted itself into orbit around the moon. Since then, the lander has detached and performed an autonomous landing at the landing site, in the area called the Sea of Storms on the moon.
The lander then had 48 hours to select the area to drill (thanks to a number of cameras & radars), perform the drilling, and the sample is then scooped up and stored in the return/ascent vehicle. All of this was performed successfully on the 2nd of December.
The lander also had the opportunity to take a number of stunning images, with unprecedented resolution for moon pictures.It also planted a Chinese flag on the lunar ground (with a resemblance to Apollo 11 50 years ago?).
On the 4th of December, the ascent module lifted off successfully, leaving the lander on the moon, and which has no further purpose (it is not equipped to survive the cold of lunar nights). The ascent module then deployed its solar panels, and docked successfully (TO BE CONFIRMED) on the 6th of December (yesterday).
Overview of Chang'e 5 mission and dates (in CN)
Unfortunately none of the coverage was live, although the CNSA/Chinese news outlets were quick to announce the outcome of the different steps as soon as the success was confirmed.
Worth noting: this is happening at the same time as the Japanese Hayabusa-2 sample return mission, which dropped some samples off to earth on December 5 before heading onward towards a new asteroid. Hayabusa-2 visited the Ryugu asteroid in 2019.
Charming Globe Completes a Massive RMB 2.4 Billion Pre-IPO Round of Funding
Chinese EO satellite manufacturer and constellation operator Charming Globe announced a RMB 2.46 billion (US$375M) round of funding on 1 December. The round is considered the company's "pre-IPO" round, and thus implies that Charming Globe will likely IPO in the near-term. This should be interesting to watch, particularly 1) what do their financials look like, and 2) whether they IPO in Shanghai, Shenzhen, or Star Board. Most recently, a company representative noted earlier this  year that the company's 2019 revenues were around RMB 100M. This is somewhat astonishing when comparing these two numbers–RMB 100M of revenues in 2019, RMB 2.4 billion of funding in 2020.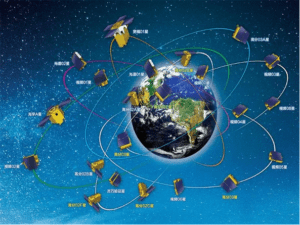 This represents the single largest funding round by a Chinese commercial space company as far as we know. Charming Globe is arguably China's leading EO satellite manufacturer. The company is a CAS spinoff, HQed in Changchun, Jilin province, and to now already has >20 satellites in orbit, many of which have been launched by Kuaizhou rockets, including a Kuaizhou rocket that CGSTL bought at online auction in April.
The company has plans for 60x EO satellites in its first phase constellation, and 138x EO satellites in its second phase constellation. Noteworthily, CGSTL's satellites are primarily optical, due to the fact that the company is a spinoff from the CAS Institute of Optics, Fine Mechanics, and Physics. The company has announced some initiatives for SAR and hyperspectral, and this funding may also help develop these technologies.
Charming Globe is also noteworthy for being one of several "hybrids" in China, which is to say, a commercial company that has some affiliation with the state. In the case of CGSTL, the company is a spinoff from CAS, but has a rather unusual shareholder structure. According to Tianyancha, around 15 early employees or other individual shareholders have stakes in the company, with some being as small as US$100k or so.
Recommended article on Yaogan
From around 1.5 weeks ago, an excellent article from a French aerospace/space blog about China's recent Yaogan launch, and the constellation more generally. Article gives some interesting insights on the strategic importance of Yaogan, what it might be used for, and what we might expect in the future from China in terms of signal intelligence and EO. The article also includes some excellent data visualization, and is preceded by a couple of related articles on Yaogan by the same author.
Article on the year that was in Chinese launch
For discerning listeners, you may have noticed that we did not dive into the launch summary mentioned by Blaine at the beginning of this episode. The article mentioned was a summary written by Blaine for SpaceWatch.Global, with the article providing an overview of 2020 in the Chinese launch space, as well as more general discussion on the differences between Chinese and Western launch companies.
This has been another episode of the Dongfang Hour China Aero/Space News Roundup. If you've made it this far, we thank you for your kind attention, and look forward to seeing you next time! Until then, don't forget to follow us on YouTube, Twitter, or LinkedIn, or your local podcast source.
Follow DongFang Hour on Twitter @DongFangHour , Youtube or on https://dongfanghour.com
Blaine Curcio has spent the past 10 years at the intersection of China and the space sector. Blaine has spent most of the past decade in China, including Hong Kong, Shenzhen, and Beijing, working as a consultant and analyst covering the space/satcom sector for companies including Euroconsult and Orbital Gateway Consulting. When not talking about China space, Blaine can be found reading about economics/finance, exploring cities, and taking photos.
Jean Deville is a graduate from ISAE, where he studied aerospace engineering and specialized in fluid dynamics. A long-time aerospace enthusiast and China watcher, Jean was previously based in Toulouse and Shenzhen, and is currently working in the aviation industry between Paris and Shanghai. He also writes on a regular basis in the China Aerospace Blog. Hobbies include hiking, astrophotography, plane spotting, as well as a soft spot for Hakka food and (some) Ningxia wines.