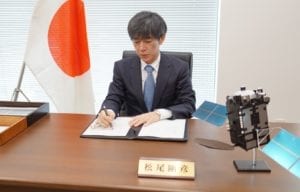 Paris, 28 December 2020. – The U.S. Space Force and Japan's Office of National Space Policy signed a Memorandum of Understanding to launch two U.S. payloads on Japan's Quasi Zenith Satellite System.
The Department of the Air Force's Space and Missile Systems Center is developing the payloads, which feature Space Domain Awareness optical sensors and will launch from Japan's Tanegashima Space Center in 2023 and 2024, respectively, the U.S. Space Force announced.
"The MOU demonstrates a shared commitment to increase space partnership in alignment with both allies' national space policies, central to the U.S. Space Force's priority of expanding cooperation to enhance prosperity and security", the agency said.